There has been a lot of talk recently about why Porto & Northern Portugal has been attracting so many visitors (7.5 million in 2017, up by 19% on 2016). The truth is that Porto is going through a Goldilocks moment in its development, where the city is not too small, not too big, not too scruffy but not too premium and not too many tourists but not too underdeveloped for tourism. It means that Porto has something to offer a very broad range of tourists. Without doubt the single most important catalyst in generating the explosion in tourist numbers in recent years has been the massive increase in low-cost airline destinations that are now flying into Porto; as more tourists started to arrive, so the tourist infrastructure has grown to accompany them.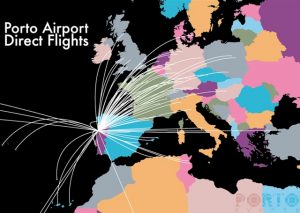 Now that the tourist accessibility by air and tourist infrastructure are in place, the potential for Porto as an events destination is really beginning to take hold – we are seeing a rapid rise in demand for all sorts of events, notably corporate away days, private dinners and parties, product launches and conferences. Porto's positioning in the sweet spot in terms of the Goldilocks criteria outlined above has made the city particularly attractive for small and medium sized events. For events of much more than 500 people, there is still a shortage of appropriate venues to choose from in the city centre, with just a couple of place to choose from.
So for larger events, Porto may not be the right answer, but if you are looking for a unique location with an intimate atmosphere, then Porto has so much to offer. Please contact us at Porto events to find out if Porto is right for your event!