The river Douro that starts in the Port vineyards cuts through Porto before meeting the Atlantic ocean. Except it doesn't actually cut through Porto as the city on the south side of the river Douro is actually called Vila Nova de Gaia and it has a completely different feel to it than Porto itself. Vila Nova de Gaia is most famous for the Port wine cellars which crowd alongside the river – this is because originally the Port wine would be brought down the river in boats and then unloaded into the cellars for ageing, so it made sense to locate the cellars near the river. The river valley is very steep sided at this part of the river, so the cellars had to be crammed in tight into what is now a higgledy-piggledy rabbits warren of tiny cobbled streets.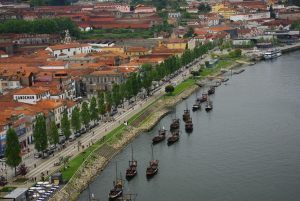 For a long time the riverside of Vila Nova de Gaia did not have much to offer visitors other than a perfunctionary Port tasting and a few tired restaurants, but that has all changed in the last 10 years and it is now a must visit area for anyone coming to Porto. It started with the Port houses investing a lot of money in improving their tours and tasting facilities and then adding hotels and some fabulous restaurants. In mid-2018 the council made the inspired decision to close the road that runs along the river to traffic and this has made it a charming place for a stroll and has encouraged the emergence of more alfresco dining and drinking.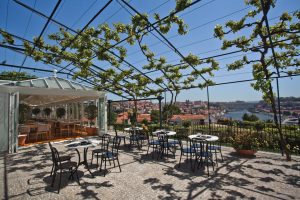 Many of the gala dinners in Porto that we organise, we now suggest Vila Nova de Gaia in some of these new restaurants, which have brand new facilities and are generally focused on fine dining. A few of these restaurants (Vinum, Barão Fladgate and the Yeatman for example) are set back a little from the river, half-way up the valley side and can spoil their clients with dramatic views over the river and Porto. So if you are thinking or organising a dinner in Porto, then crossing the river to Vila Nova de Gaia might be a good idea.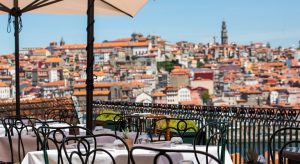 If you are looking for a DMC in Porto to organise your event, please contact us for more information.