If you are thinking about running an event outside of central Porto, then the Douro Valley is an obvious option. The river Douro cuts through the Port wine producing region and is famous for the iconic terraced vineyards cut into the steep valley sides and nowadays there are plenty of options for companies looking to run corporate events incentive trips in the Douro Valley.
To get to the heart of the Douro Valley from central Porto is a couple of hours by train or road, or 8 hours by boat – in terms of accommodation, there are a multitude of Quintas (vineyards) that can cater for relatively small groups such as Quinta Nova Quinda do Vallado and there are now some larger hotels including some truly outstanding five star options such as the Vintage House Hotel (50 rooms) Six Senses Douro Valley (47 rooms) and the Douro Royal Valley Hotel & Spa (70 rooms) as well as a growing number of modern four star options such as the Vila Galé Douro and Douro Marina.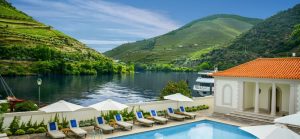 In terms of entertainment, the obvious way to spend your time is getting to know the Port wine business – we are able to provide exclusive access to some of the quintas in the Douro Valley, including an opportunity to blend your own Port wine, a picnic amongst the vines and oenologist hosted lunches and dinners. There is of course also the option to spend some time in boats on the river and indeed one of our Port wine events involves arriving at a little-known and inaccessible quinta by boat. There are also various options for more energetic activities, such as horse-riding. mountain biking, white-water rafting, canoeing and so on.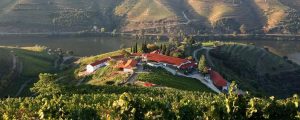 So if you are looking for an event with stunning surroundings, a bit of peace and quiet and a chance to get to know one of the world's most compelling wine growing regions, then please contact us and we will put together an amazing Douro Valley event for you.