Nobody loves Porto more than our team at Porto Events, but we appreciate that sometimes one of our clients wants a bit more peace and quiet to hold a corporate event than is readily available in central Porto. Porto is a fabulous, bustling city, but if you are looking for a location to hold an event that is more about the great outdoors and a slower pace of life where you can really get your team together to ruminate on some strategic issue or another, then not too far from Porto there are number of less well-known locations that we can share with you. There are some cities near Porto which offer some great event venues, typically at considerably reduced rates from central Porto (for example Guimarães, Braga and Aveiro), but here we are going to look at some options firmly off the beaten track.
The most famous rural area near Porto is up the Douro river to the Port wine growing area – easily accessible by boat or motorway, the steep sides of the valley have been terraced with vines and scattered around are a number of historic vineyards whose buildings have been repurposed to hold events. You will find some truly stunning scenery, bisected by the gently flowing river Douro and of course if wine and Port are your thing there will be plenty of opportunities for visits to vineyards with tastings and gourmet dining when you need to take some time off from brainstorming.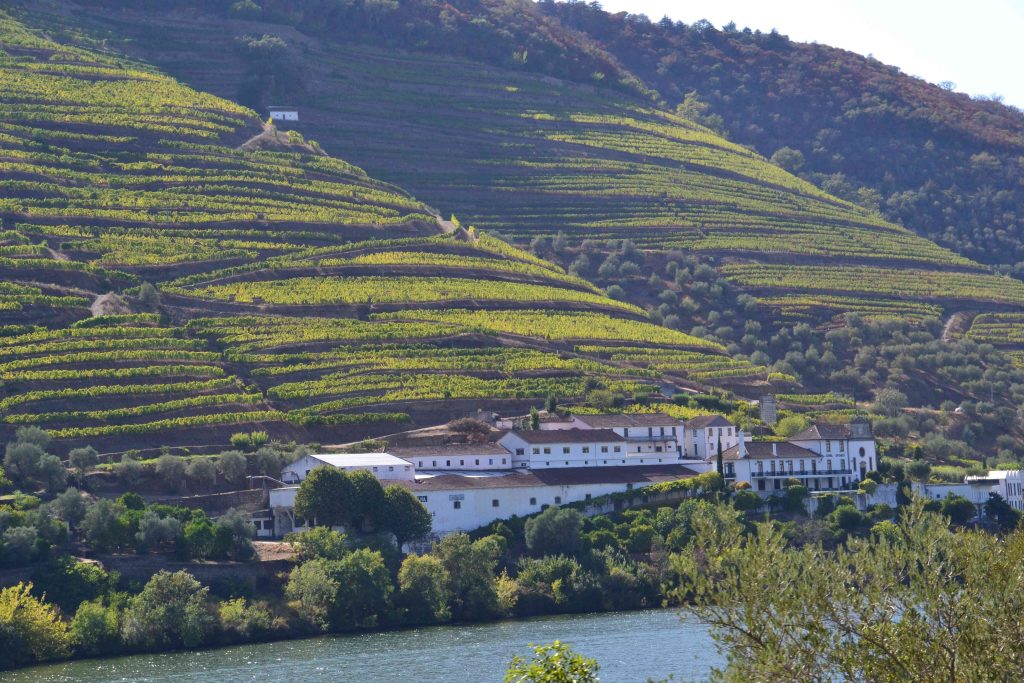 There is another hidden gem to be found within a couple of hours of Porto, which is Portugal's largest national park, Gerês. Here you will find the wild side of Portugal, with lush forests, waterfalls spilling into shimmering lakes, wild ponies and not many people! The perfect spot if isolation and bracing walks is your thing. Gerês does not really have fancy hotels for you to stay in, but there are some fabulous rural retreats such as the Pousada Caniçada, which perches on a mountainside overlooking one of Gerês' lakes.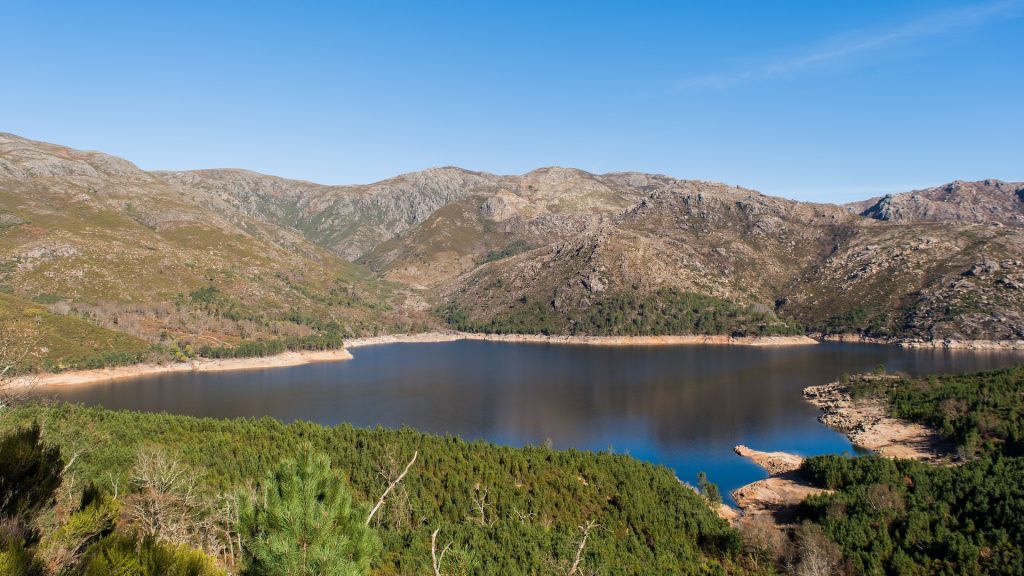 Then of course if you are looking for a bracing swim in the sea every morning before breakfast or a couple of hours surfing before dinner, then northern Portugal is blessed with a stunning coastline blending generous sandy beaches with craggy inlets with dramatic Atlantic breakers to get the creative juices flowing. Again the most luxurious hotels are generally not found right on the coast, but you can find some fabulous more intimate hotels that have great facilities on offer, particularly outside of the peak Summer season.
Finally, if what you want is just luxurious surroundings in the middle of nowhere, then there are also some options within easy reach of Porto where generally historic buildings and palaces have been repurposed for tourism and events – for example you have the Vidago palace, where you will be guaranteed absolute peace and quiet, because very little goes on around Vidago, it is just the palace, the forest and you. Previous state rooms can now be used for meetings or conferences and you have 5 star accomdation and of course an all-singing and all-dancing spa if you really think your team deserves some pampering.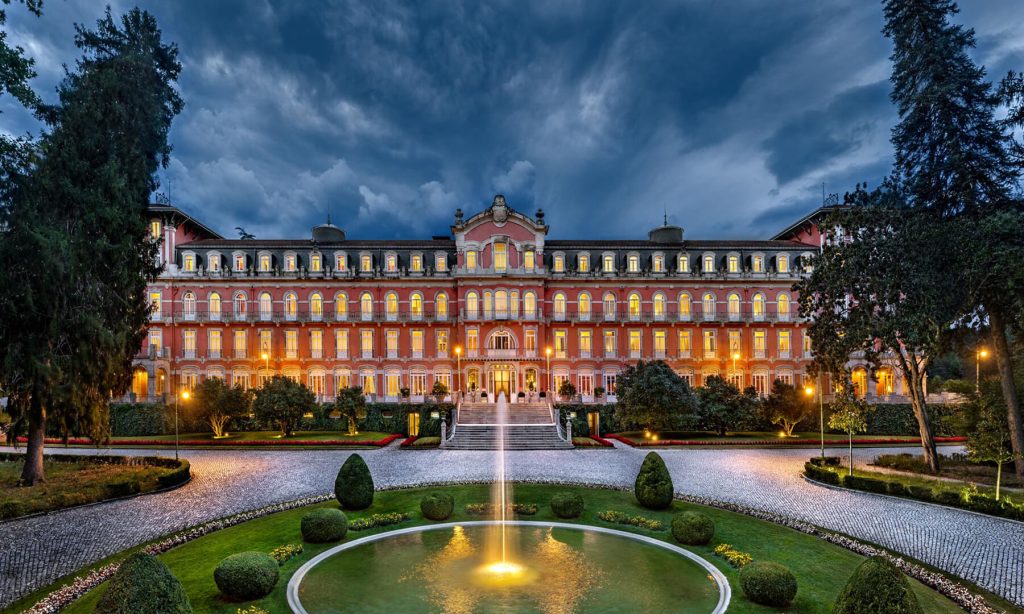 Porto is by now firmly on the tourist map and is rightly heralded as one of the top European destinations for weekend breaks, corporate events and cultural holidays. The environs of Porto are still not so well-known however, so let us be your guide to picking out the perfect venue for your event. As well as finding the right venue for your event, we can also plan your transportation, dining, activities, parties and so on, giving you a one-stop shop for a corporate event. Please contact us to explain what your requirements are and we should have the perfect answer for your event!