Whilst the city of Porto has had a range of new event venues opening over the last few years to give an outstanding variety of options for small and medium sized events, the Douro river valley has not seen new event venues opening until now! The Quinta do Outeiro, which is near Resende (around 45 minutes drive along the valley from Porto) has just opened a venue which will seat 200.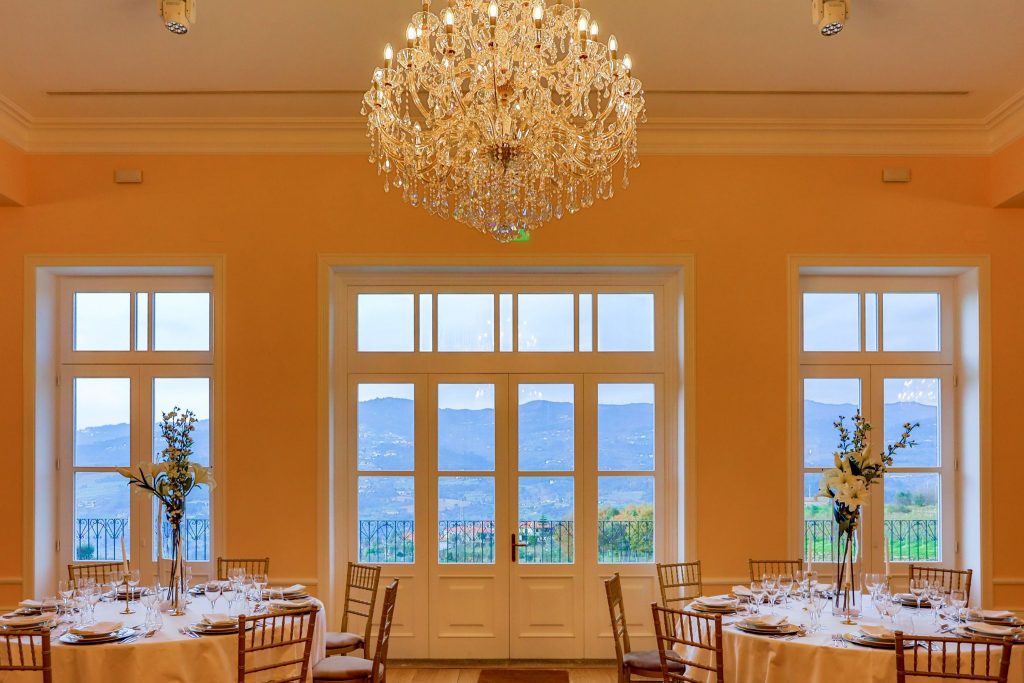 The Douro valley is a fabulous location to hold events – it is stunningly beautiful, it has all the history of the Port wine vineyards and all sorts of fun activities connected to the river itself, it is easily accessible from Porto, the sun is dependable for 9 months a year and for such a wonderful location the prices are generally very competitive. There are some outstanding places to stay along the Douro (notably the Six Senses hotel) and a handful of great restaurants (such as Vintage House), but venues for weddings and other events have been hard to come by.
The Quinta do Outeiro was a crumbling ruin 20 years ago when renovations began, initially to make it into a luxury bed and breakfast. Over the years, more development came on stream including an 18th century chapel, a couple of guest cottages, three swimming pools, a 25,000 bottle a year winery and finally a 200 seater ballroom (finished in 2020 – not the greatest year to open a new events venue!). Still to come is a 40 seater restaurant, which will open in mid 2021.
The ballroom is cut into the hillside, with one whole side of the building filled with windows looking out over the Douro valley; there is a dedicated bar, professional kitchens and luxurious bathrooms, which gives it all the facilities you would need to hold a high end event there. You cannot speak highly enough of what a fabulous job has been done with the renovations, preserving everything possible from the original building and where new construction has been needed, blending it in seamlessly. One thing that really struck us at Porto Events on a recent visit was the quality of the fittings that they have used, with the beautiful bathrooms and stunning bar particularly of note. This kind of attention to detail have really done the stunning setting justice, which cannot be said for all the locations along the Douro.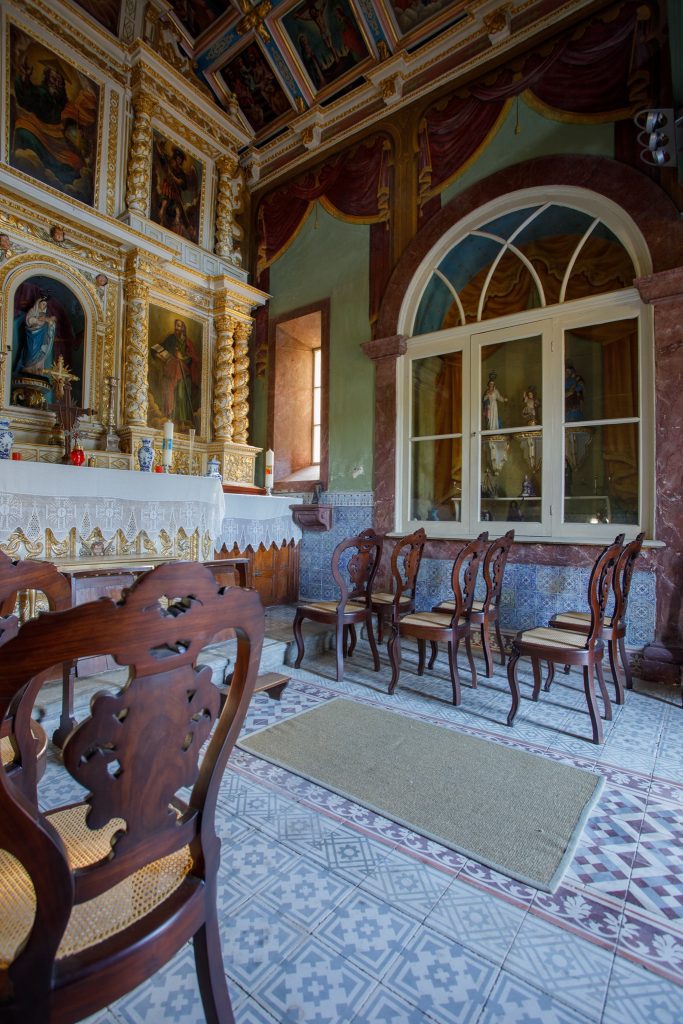 The Quinta is owned by British expats and they are expecting to run weddings and other events for a mix of Portuguese and foreign clients. Once Covid is out of the way, you can expect there to be a lot of demand for Saturday weddings from May to September, so as with all these kind of highly sort after venues you will likely have to book well in advance. If you are looking for a DMC to organise your event in Porto then please contact us at Porto Events – we would also be delighted to manage a wedding or event at the Quinta do Outeiro for you of course and here is your wedding planner for the Douro Valley.