After several months of bleak news about The Virus, we have just seen potentially good news about a new vaccine as well as improving treatments, so it looks like 2021 will be a year when the worlds starts to get back to normal. So perhaps now is the time to start thinking about holding your events that you have been putting off and is there anywhere better to organise an event than Porto!?
As a DMC in Porto, we might not completely unbiased in our assessment of Porto, but just to recap some of the great reasons to hold an event here:
– A beautiful historic city, small enough to walk round on foot, but big enough to have plenty of things to do
– Fabulous modern airport 10 minutes from the city centre with over 60 European destinations
– An incredible range of 4 and 5 star hotels in and around the city centre
– Some of the lowest prices in Western Europe
– Set on the stunning Douro river, giving access to the Port wine vineyards
– Great weather all year round
– Fantastic and unique gastronomy
– Portuguese people are among the most friendly and welcoming in the world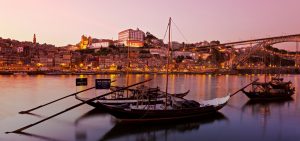 So even if you are not yet confident enough to book your event in Porto, why not contact us at PortoEvents to get the ball rolling and we will be more than happy to put together a fabulous package for you, even if you are not yet ready to commit to it, given the continued uncertainty. Let us run your event from beginning to end, including transportation, accommodation, event venues, dining, activities as well as the event itself.