Over the last 10 years or so there has been a blizzard of new hotel openings in Porto, particularly of 4 and 5 stars; of course it is alongside the river that is the most fought over location and there really is not much space left. A new hotel, called Neya has opened in a repurposed monastery dating back 500 years which is right on the Douro river on the Porto side, right near the heart of the city.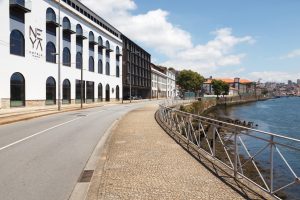 The hotel has four stars (although it would sit at the higher end of the 4 star category for Porto), with 124 rooms (rack rates start at €124) and 3 spaces for events (which can take up to 110 people, with a maximum floor space of 120m2). The hotel restaurant is billed as Portuguese fine dining and there is a stunning bar overlooking the Douro river. Inside the hotel there are plenty of historic features that have been preserved, including the ancient brickwork and many of the rooms have views over the river and of course there is the obligatory spa, which no new hotel can do without these days (!).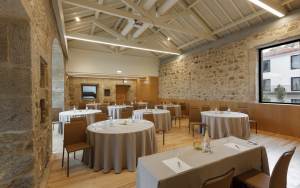 Pretty much all of the new 4 and 5 star hotels opening in Porto in recent years have included event spaces, from the small and intimate to the grand scale and it has helped to make Porto a real beacon for small and medium sized events in Europe. Porto itself is not on a grand scale and neither are the vast majority of the hotels, which means that typically the city is not well suited to very large scale events. Here at PortoEvents we will guide you to the perfect space for your event in Porto and we are a full service DMC so we can organise every element of your trip, including transportation, tourist activities, dining, accommodation as well as running the event itself. Please contact us and we will put together the perfect package for your event.