Porto is blessed with a climate that tends to avoid the extremes of temperatures, so it will rarely freeze in the Winter and rarely reach over 30ºc in the Summer, so in terms of the weather, it is a city that can comfortably welcome visitors 12 months of the year, but if you are going to hold an event in Porto there are some considerations that you should take into account.
Generally we would advise that you should avoid August if you can – most cities can get a bit hot and sticky in the height of Summer and Porto is no exception, but there is also the additional problem that a lot of businesses close down for holidays in August, which depending on the kind of event you wish to hold can be a problem. Furthermore, there are a large number of weddings on the Douro Valley and in Porto, which can mean many venues are booked up long in advance as well as the catering teams and other event service companies. So whilst we would always advise booking an event as long as possible in advance, this is particularly true if your mind is set on holding it in August.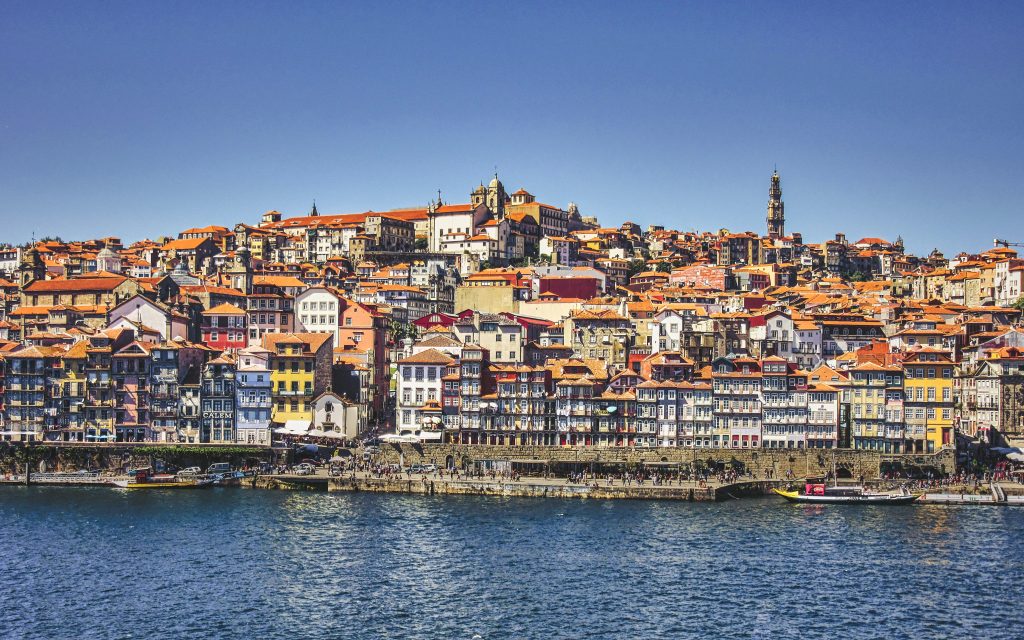 The coldest and wettest months of the year are December, January and February (although you rarely get really filthy weather in Porto). So whilst you may not see the sun and get a bit wet, there is the benefit that this is Porto's low season, so you can get fantastic availability on venues and we can generally negotiate great prices for you. There is also the advantage that the city has much fewer tourists in these months, so you can explore the city more easily without the crowds you can get in peak season.
Perhaps the best time to hold an event in Porto is in the intermediate months – March to June and September to November. At these times of the year, you will often get to enjoy the sun and you can sit outside, but it is not too hot. Furthermore there can be much better availability for accommodation and event venues as well as more competitive prices. In peak season over the Summer, it is typically very difficult to find accommodation in central locations for larger groups and much of the attraction of Porto is that it is the perfect size to visit on foot, so if you can stay somewhere central it is a great bonus. We are lucky that more and more 4 and 5 star hotels are opening up in and around the centre of Porto, which means there is a great choice of venues, but booking out say 50 rooms in central Porto in peak season can be an issue.