For some groups the idea of a perfect incentive trip to Porto is all about a fancy hotel, great food and perhaps a few gentle touristic trips to take some of the city's history. Other groups want to get out into the great outdoors for a shot of adrenaline and an adventure to brag about back home. So here are 10 suggestions of activities in and around Porto for the risk-takers who want to explore their limits as well as explore northern Portugal.
White water rafting on the river Paiva – experience some category 4 rapids up in the mountains of the Serra da Freita around 1 hour away from Porto, starting in Arouca.

Climb Porto's largest bridge, the Ponte de Arrabida to reach 65m above the rive Douro and the best view in the city!

Skydiving in Espinho – 30 from Porto is an aerodrome right next to the beach, where you can tandem (or solo) skydive from up to 5000m.



Canyoning in the Gêres national park – 90 minutes north of Porto is Portugal's most beautiful national park, where it is possible to navigate down some of the smaller rivers, with a few ropes and a lot of courage.

Surf or kitesurf school – the northern Portugal coast is blessed with decent waves all year round, suitable for beginner and intermediate surfers alike.

4×4 or ATV tour to explore the Douro river valley – the steep sides of the valley and the fantastic views make this a fantastic spot to explore as well as a majestic picnic location!

Cross the world's largest pedestrian bridge, Arouca 516. Suspended 175m over the river Paiva around 75 minutes south of Porto, this bridge stretches 516m and is connected to a fabulous wooden walkway that hugs the river gorge.



Sailing at the mouth of the river Douro. How about a sailing race (even for beginners) or just sailing trips starting at the mouth of the Douro?

Escape room – in groups of up to 8 people, get locked in an 1970s prison cell with only your ingenuity and teamwork separating your from a life of freedom or life as a jailbird.

Helicopter ride along the Douro – take a 30 minute helicopter ride up the Douro valley to arrive for lunch in very special style.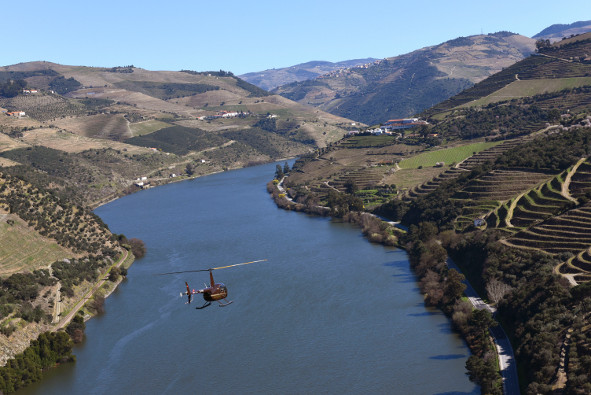 So if you want your Porto incentive trip to go with a bang and give your bragging rights in the office when you get home, here at PortoEvents we can put together the perfect package to include all your logistical requirements, accommodation, food and of course adventure!