Porto has a lot of attractions for an incentive trip for a corporate jolly – a beautiful historic city, reasonably priced accommodation and food, good transport links, fabulous weather, Port wine culture, the Douro river: in short the city can really sell itself. So everybody is champing at the bit for a change to visit Porto, but as well as making sure everyone has a good time, no corporate trip is complete without a spot of team-building activities (!). We are all too aware that there will be a lot of sighing and rolling of the eyes at the mere mention of a team-building activity, so here at PortoEvents we have developed a portfolio of activities that allow our clients to enjoy the best of what Porto has to offer in a fun and relaxed environment where the team-building element feels more like a side-benefit rather than the main focus of the event.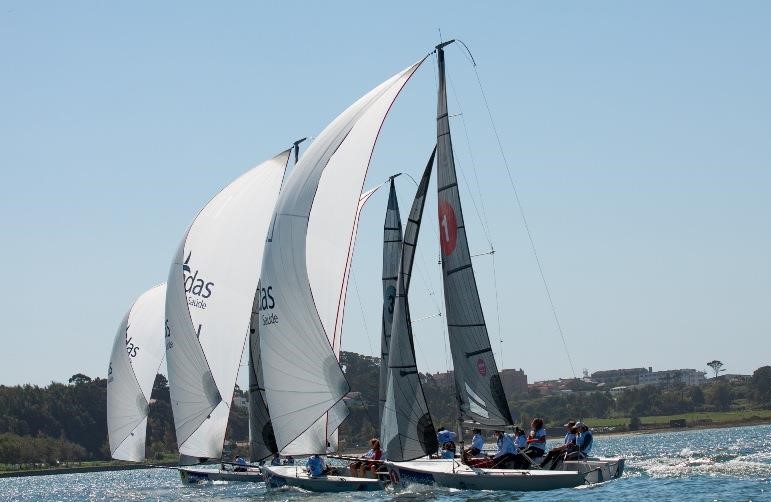 Typically team-building events will focus on either developing skills like communication or problem-solving or they will be about increasing bonding and trust within the group and of course these are all key ingredients; we like to think that since our clients have come all the way to Porto, then we should also incorporate some of the best that Porto has to offer into a team-building activity so we try and give all our events either a touristic/cultural theme or an active/sports theme. We really try and avoid team-building activities in Porto which involve sitting inside a stuffy conference room, because you could be doing that anywhere in the world.
For example we offer cultural team-building events such as gourmet cooking, making and blending your own wine, a mystery to solve across the main historic locations of Porto, or for a more activity themed event, we offer surf classes, sailing boat racing, white-water rafting and orienteering. We look for the best of what Porto has to offer and try and find a team-building event that will be incorporate it, rather than choosing from a ready-made menu of team-building events that can be employed anywhere in the world.
What we can really bring to our client is our intimate knowledge of Porto and northern Portugal as well as the long-term relationships that we have with our suppliers, so that we can be sure to offer programs that have been tried and tested rather than taking a stab in the dark. As a DMC in Porto we are also able to offer incentive trips to Porto with everything included as well as the team-building – so we offer you a package that will include accommodation, logistics, food, tourism as well as the team-building. What not give us a flavour of the kind of event you are thinking of running and let us surprise you with a truly original package, with a series of options and itemised pricing so that you can create the best possible event for your budget.