Porto is lucky enough to be surrounded by beautiful but empty countryside, the perfect location to get away from it all! We work with a number of luxury hotels stuck in the middle of nowhere, which can make the ideal spot for a corporate retreat for a business looking for some peace and quiet to chew the corporate fat, combined with great food and creature comforts.
Northern Portugal has several high end rural hotels with full spa facilities and conference/meeting facilities which your company can use for an isolated corporate away day – here at PortoEvents we can plan every detail to make sure you only have to worry about the blue sky thinking to take your company to the next level. Meanwhile we will handle the airport transfers, the gastronomy, spa treatments, leadership building events and so on.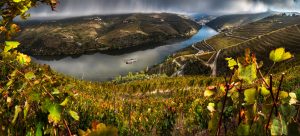 So if you are looking for the perfect corporate away day in northern Portugal, challenge us with your requirements and we will come up with the perfect package for you.