Every year a sprinkling of new 5 star hotels seem to spring up in Porto and 2023 is no different. Here we will look at the Renaissance Porto Lapa Hotel, which opened in April 2023 on the fringes of the city centre. Most 'new' hotels in Porto these days tend to be refurbished buildings as the city wants to cling on to its historic buildings by repurposing them, but outside of the city centre there are still some new builds going up. With a new build, what you lose in historic charm you gain in space and practicality and the Renaissance Porto Lapa Hotel is well set up for events of up to 600 and has 165 rooms as well as all the additional facilities you would expect in a high end hotel.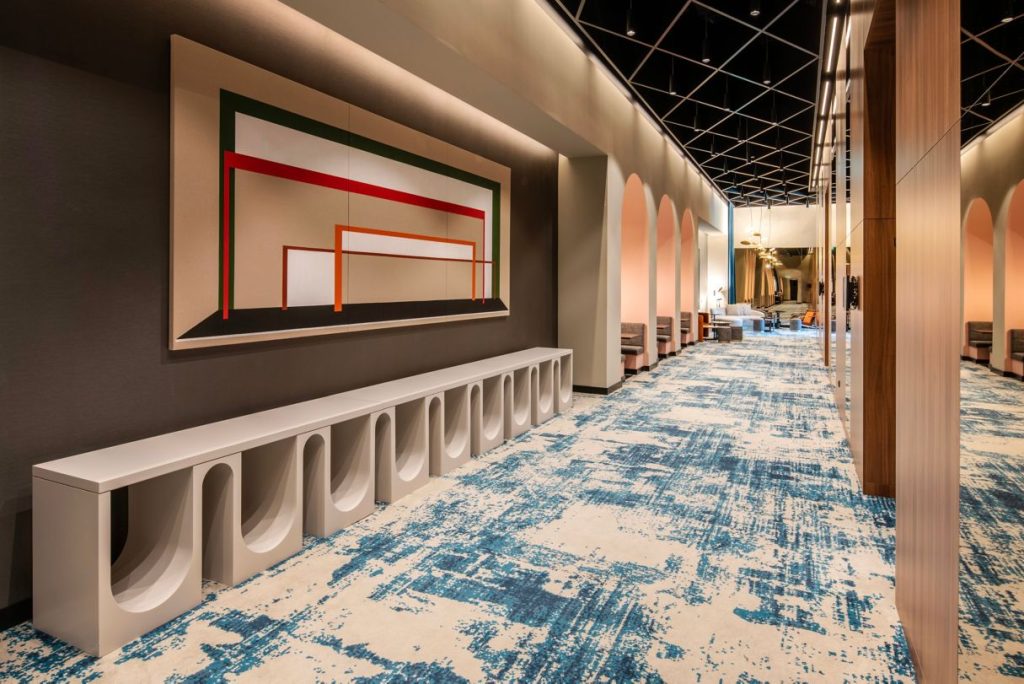 The hotel is about 1.5 kms from the heart of Porto (that is the main square, Praça da Liberdade), so you can walk it in 20 minutes, through the higgledy-piggledy back streets or a few minutes by cab. This contrasts with some of the other big hotels on the fringes of Porto city centre, which are a bit further out. Access to the airport is very easy also.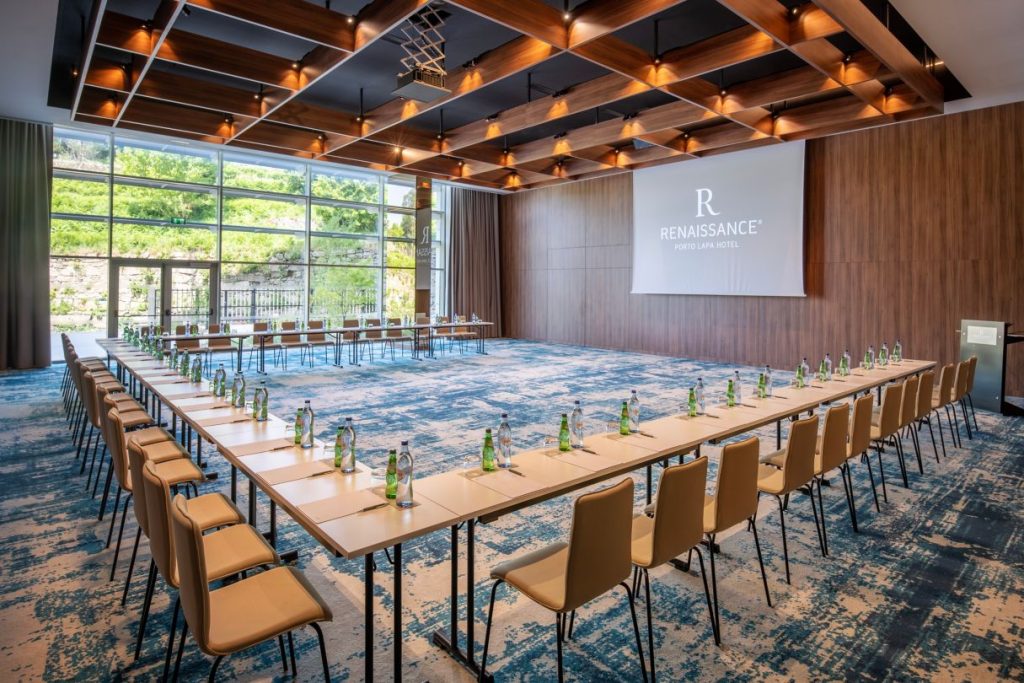 What really sets the Renaissance Porto apart though is the events factilities, which are some of the best in Porto: there are a total of 6 events rooms which together have 544m2 of floor space with the largest seating 590 theatre style. The set up of the events space is 3 event rooms (two are 170m2 and one is 113m2) with partitions between them – the 590 theatre style capacity is obtained by opening the partitions and making one large room. As well as the 3 events spaces there are three boardrooms of 27m2 each, which will seat around 10 people. So you get a good degree of flexibility in terms of event spaces and you can go right up to a gala dinner of 400 down to a much more intimate environment. There is a bit of a shortage of events venues in Porto with this kind of range of options, so this new events venue is a valuable addition for Porto Events to offer to clients.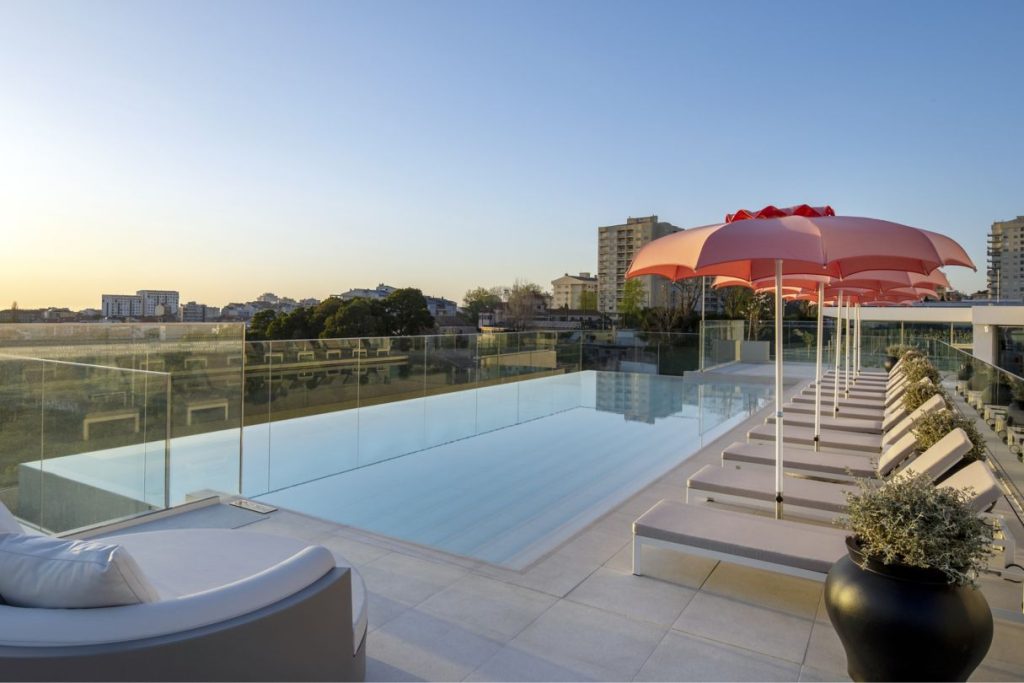 Beyond the events spaces, there is also a rooftop infinity pool with a bar and great views over the city as well as a cocktail bar and terrace downstairs. There is also a well appointed and attractive gym/fitness centre with big windows and a view to take your mind off the pain of working out (!) and a generous lobby space well-suited for incidental meetings and so on. On the outside the hotels has a striking and modern exterior, which may not be your cup of tea of you are looking for a slice of historic Porto, but it speaks of the practical and well-put-together hotel that this is.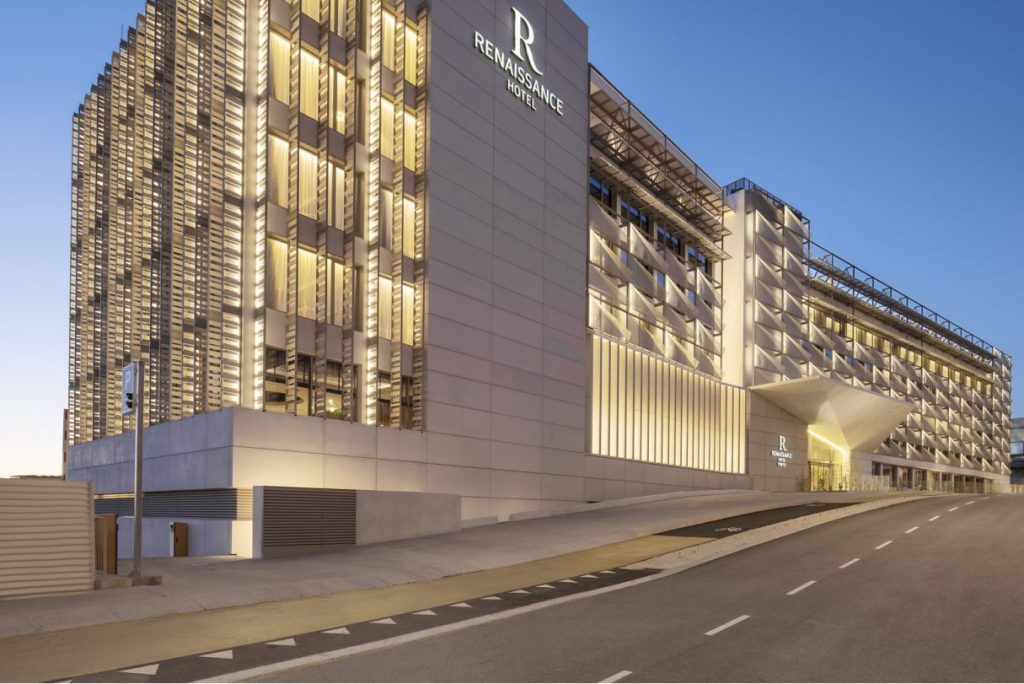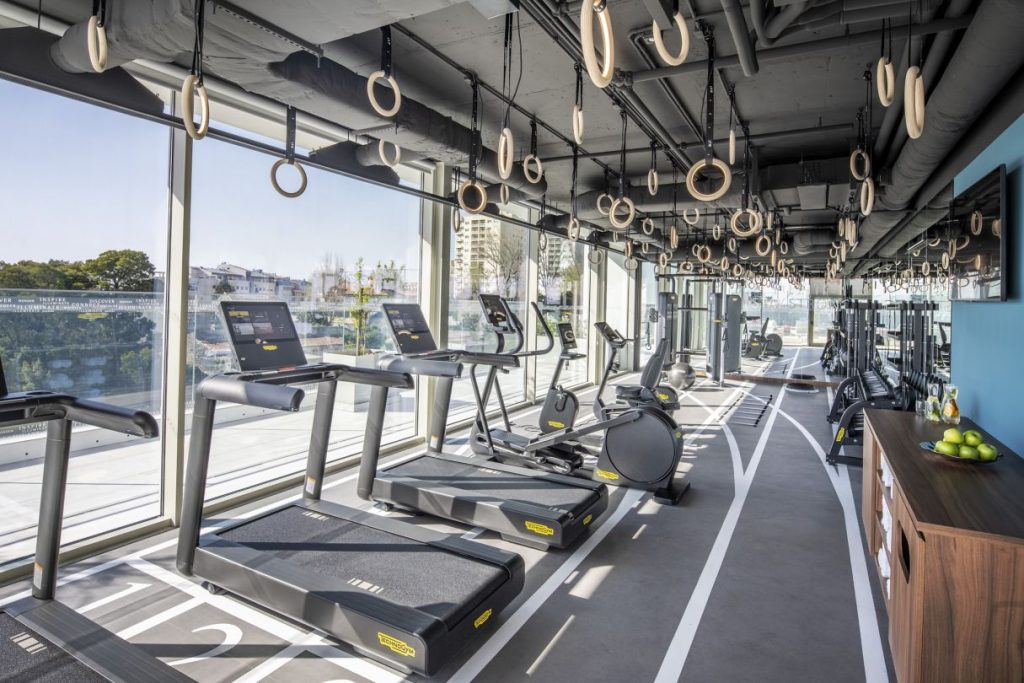 So if you are looking for a purpose built 5 star events hotel in Porto, well suited to holding medium to large sized events with top end facilities then the Renaissance Porto Lapa Hotel will certainly be an option. Rack rates for rooms start at around €160, so it is competitively priced for Porto also. Here are Porto Events we can guide you through the different options that you have available for venues as well offering a full package to our events clients beyond the venue itself, to include logistical help, cultural & sporting activities, team-building, decoration of the event space, entertainment and so on. We know Porto like nobody else, so put your event in the hands of the events experts for Porto!