The Palacio da Bolsa is perhaps the most opulent venue in central Porto if you really want a gala dinner or corporate event to go with a bang. The palacio is the magnificent old stock exchange of Porto, dating from 1842, when Porto was a wealthy trading hub and fabulous wealth was flowing through the city. As well as the magnicent main hall (the Hall of Nations) which can seat 700, there are a series of 9 smaller rooms for more intimate gatherings, all of which share some of the beautiful architectural and decorative features
A sense of grandeur and history fills the entire venue leaving you with no doubt that you are in a truly historic buildings, from the stately entrance, to the high ceilings and frescos and the priceless art to be found on some of the walls.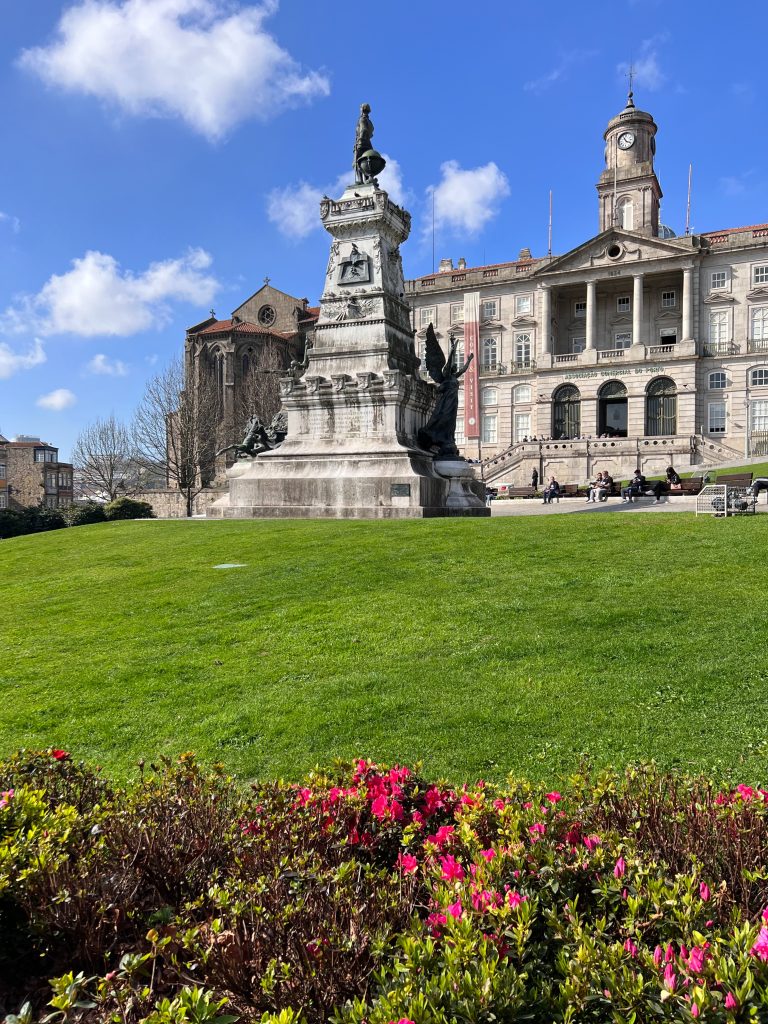 We often suggest the Palacio da Bolsa as an event venue for clients who are looking to organise a truly memorable gala dinner – there are plenty of opportunities to customise the space for corporate branding with lighting or banners and the chance to use multiple places for aperitifs or music that are away from the main dining area (notably the gallery area that runs round the entire building). The location is in central Porto (near the Ribeira area, by the river), so, access is easy from any point in the city.
In this video you can see us setting up a gala dinner for 230 in the main hall (the Hall of Nations) – out of respect for the privacy of our guests we are not showing the event itself, but hopefully this short video will give you an idea of how dramatic the Palacio is.
If you are interested in holding a gala dinner in Porto, please contact us at Porto Events and we can let you know the different venues that are available – we are able to organise every element of the event for you, including transportation, accommodation, catering, decoration, music, gifts and so on. We are here to help you get the very best out of Porto!