For one reason or another, Porto is in fashion at the moment and it has been attracting a lot of investment in tourism infrastructure and becoming an increasingly popular venue for a wide variety of events, including conferences, seminars, corporate away-days and gala dinners. The real problem at the moment is that the infrastructure is struggling to keep up with demand, so often it is a battle to find high quality, centrally located hotel rooms for a medium or large-sized event or find restaurants that will accept a large group.
This means if you are planning an event in Porto, the single most important thing to consider is booking well ahead, so that you get to choose from the very best that Porto has to offer rather than having to make a compromise with what is available. For peak season (May to September) we are advising our clients to book 12 months ahead if they are able. If you need to book a venue closer to the date, you may wish to consider a venue outside of central Porto (for example the Douro valley, Guimarães, Aveiro or Braga), which are typically less booked up and can offer substantially lower prices.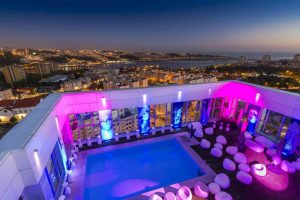 Our intimate knowledge of Porto and the surrounding area makes us the perfect DMC for Porto, so please get in touch if there you are thinking of planning an event in Porto or surrounds!