The city of Porto is surrounded by some of the best vineyards in Portugal, many of which have been around for hundreds of years and are located in absolutely dazzling scenery; for the right kind of event these vineyards (or 'Quintas' as they are called in Portuguese) can make for a dramatic locations for a variety of events, such as gala dinners, away-day retreats, team-building exercises and so on. There is a large range of Quintas that are easily accessible from Porto itself and of course Porto airport and many of the purpose built locations have excellent accommodation and dining options.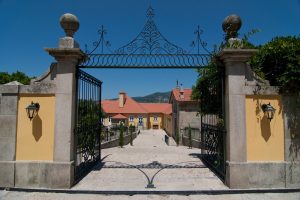 Porto sits in the Douro river and nestled along the banks of the river are all manner of Quintas that are available for events many of which are still producing wine, to give them an extra atmospheric touch to make an event truly memorable. Whilst most of these Quintas do not have a capacity for more than 100, there are some such as the Quinta do Outeiro in Resende (40 minutes up the river Douro from Portugal) which can hold events for up to 200.
It is of course weddings in the Douro valley that are the main source of bookings for these locations, but there are an increasingly wide range of clients booking them up, particularly for mid-week events or outside of peak season when prices can be extremely attractive. For weekend bookings for corporate events you will typically have to book a long time in advance in order to compete with the wedding market.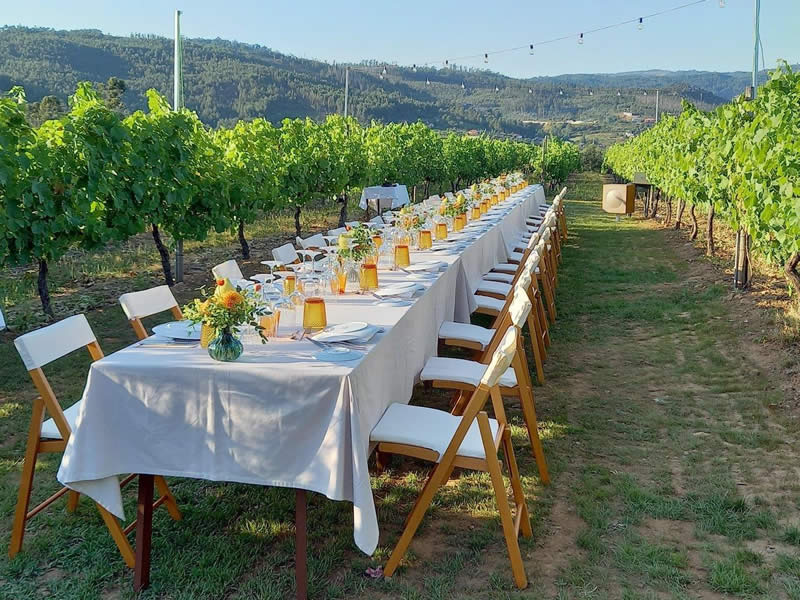 It is not just the Douro Valley that has some amazing Quintas for corporate events – there is also the area to the north-west of Portugal, including Amarante and the Vinho Verde area, where there are several new-build venues on working vineyards that such as then Monverde which can seat up to 190.
Working as a DMC in Porto we have got to know all of these Quintas around Porto and we can help you find the very best destination to hold your event, whatever the size or requirements. We are also able to plan every detail of your event, including logistics and transport, entertainment, off-site activities and some of those unusual requests which not every DMC can find a solution for!