If you have already held an event in Porto, but want to come back to northern Portugal for another event but in a different location, what are your options. Here are a few locations you may wish to consider:
Braga – about 40 minutes north of Porto, it is surrounded by industry, but with a charming city centre. There are some fabulous historic locations to hold events (most striking of all are the Bom Jesus Hotels, on top of a hill overlooking the city), but there are a number of quirky and interesting event locations dotted round the city. You can save a lot of money by holding your event in Braga rather than Porto as there are several attractively priced locations to hold events.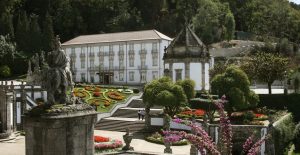 Guimarães – Portugal's most historic city, dating back to the Medieval period and again around 40 minutes north of Porto. There are a handful of new hotels with event venues incorporated as well as some historic venues in the city centre and a few more rural events locations like Mitpenha. Guimarães is a great choice for holding an event in historic surroundings, away from the confusion of a big city, but with easy motorway access from Porto airport.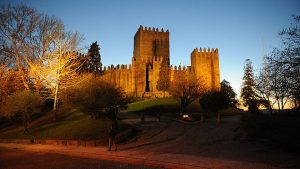 Douro Valley – the Douro river stretches from Porto itself up to the Spanish border and dotted along the valley sides are various events locations, most notably Port wine vineyards, which can offer a truly unique backdrop to an event. Over the last 10 years or so, several purpose built hotels have been built along the value, which may not offer an historic building, but can give you first class accommodation and events facilities. Of late the Douro has become extremely popular for weddings, including for example Douro valley package weddings.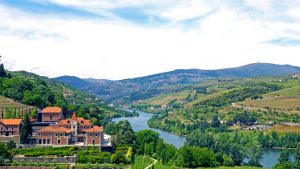 Aveiro – around one hour south of Porto, Aveiro is an up and coming city, which is still small enough to easily vist in foot. There are a couple of new hotels with very good events facilities (most notably the Mélia Ria, which sits on one of Aveiro's many canals and is a stone's throw from the centre) and there are a few more quirky options like the Montebelo Vista Alegre Ílhavo Hotel, which is owned by the famous Vista Alegre pottery brand and has a very large events space. Aveiro is also near to the attractive beach towns of Costa Nova and Barra, which can make for an attractive spot to spend some downtime.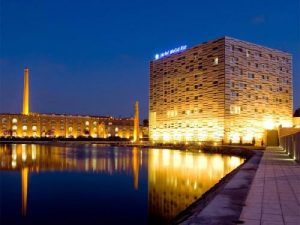 Porto is no doubt the number one location for events in northern Portugal, with such a wide option of choices for events large and small at different budget points; sometimes it can be difficult to book a location however as the city has become a victim of its own success. Here at PortoEvents we are happy to help you plan an event outside of Porto and with our guidance we can help you explore Portugal.